Torsionally Resilient Joint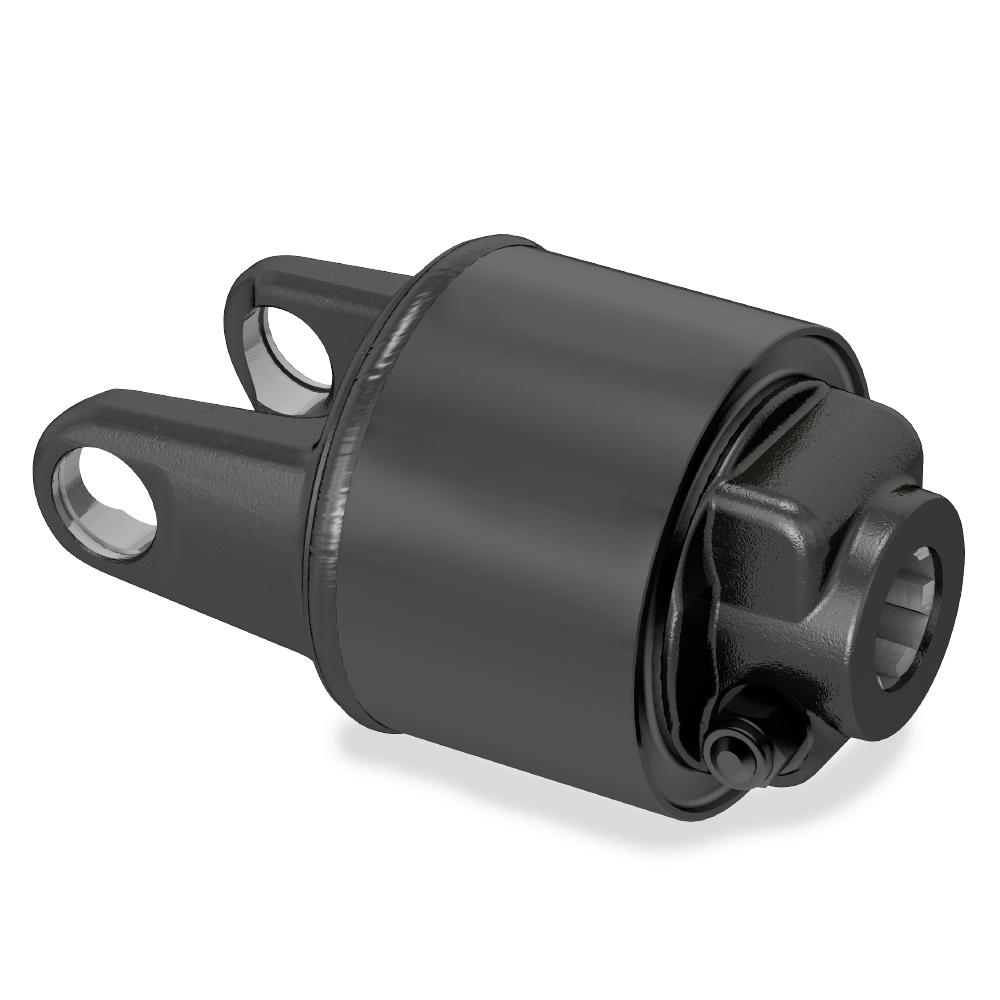 Max Torque
from 1700 Nm
to 5000 Nm
Product range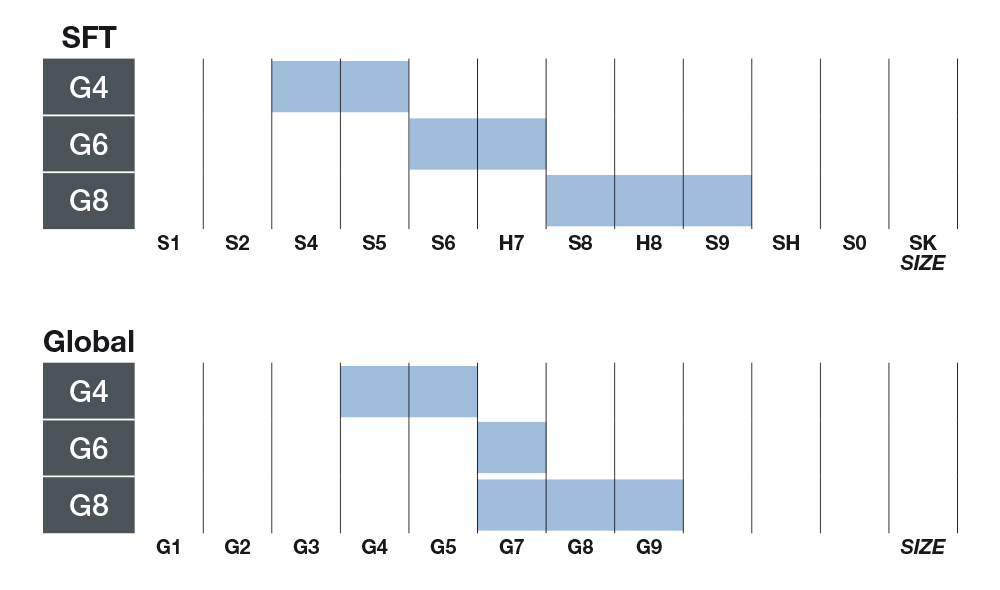 Key Features
The GE torsionally resilient joint is used on drivelines for different functions depending upon the specific application.
The GE can reduce torque peaks generated by the inertia of machines with heavy flywheels or rotors during abrupt starts or deceleration.
The GE can smooth alternating or pulsating loads that may shorten the life of power transmission components.
The GE can modify the natural frequency of a system, to avoid resonance events that could cause failures.
The GE can smooth torsional vibrations generated by unequal working angles on drivelines with more than one joint.
| Document type | Document Language | Code | Title | Revision | PDF |
| --- | --- | --- | --- | --- | --- |
| Brochure | | | | | Download |
| Brochure | | | | | Download |
| Brochure | | | | | Download |
| Brochure | | | | | Download |
| Brochure | | | | | Download |
| Brochure | | | | | Download |
| Brochure | | | PTO Drive shafts Safety information | | Download |
Catalogue - Product sheets

| Document type | Document Language | Code | Title | Revision | PDF |
| --- | --- | --- | --- | --- | --- |
| Catalogue - Product sheets | | | Driveline Catalogue GLOBAL G017 | | Download |
| Catalogue - Product sheets | | | Driveline Catalogue SFT SFT017 | | Download |
| Catalogue - Product sheets | | | | | Download |
| Catalogue - Product sheets | | | Repair Manual SERVICE 015 | | Download |
| Catalogue - Product sheets | | | Testing machine for torque limiters 020 | | Download |
Use and maintenance manuals

Document type
Document Language
Code
Title
Revision
PDF
Use and maintenance manuals

EN

FR

ES

PT-BR

DE

IT

NL

DA

SV

NO

FI

EL

PL

CS

ET

LV

LT

MT

SK

SL

HU

RU

BG

RM

TR

HR

Download
Use and maintenance manuals

EN

FR

ES

PT-BR

DE

IT

NL

DA

SV

NO

FI

EL

PL

CS

ET

LV

LT

MT

SK

SL

HU

RU

BG

RM

TR

HR

Download
Use and maintenance manuals

EN

FR

ES

PT-BR

DE

IT

NL

DA

SV

NO

FI

EL

PL

CS

ET

LV

LT

MT

SK

SL

HU

RU

BG

RM

TR

HR

Driveshafts Serie SFT PRO

Download
Use and maintenance manuals

EN

FR

ES

PT-BR

DE

IT

NL

DA

SV

NO

FI

EL

PL

CS

ET

LV

LT

MT

SK

SL

HU

RU

BG

RM

TR

HR

Download
Use and maintenance manuals

EN

FR

ES

PT-BR

DE

IT

NL

DA

SV

NO

FI

EL

PL

CS

ET

LV

LT

MT

SK

SL

HU

RU

BG

RM

TR

HR

Download
Use and maintenance manuals

EN

FR

ES

PT-BR

DE

IT

NL

DA

SV

NO

FI

EL

PL

CS

ET

LV

LT

MT

SK

SL

HU

RU

BG

RM

TR

HR

JP

Download
Use and maintenance manuals

EN

FR

ES

PT-BR

DE

IT

NL

DA

SV

NO

FI

EL

PL

CS

ET

LV

LT

MT

SK

SL

HU

RU

BG

RM

TR

HR

JP

Download
Use and maintenance manuals

EN

FR

ES

PT-BR

DE

IT

NL

DA

SV

NO

FI

EL

PL

CS

ET

LV

LT

MT

SK

SL

HU

RU

BG

RM

TR

HR

Download
| Document type | Document Language | Code | Title | Revision | PDF |
| --- | --- | --- | --- | --- | --- |
| Spare Parts | | | | | Download |